Pictures with Santa's Reindeer by Appointment on 11/17/2019 at Shining Star Ranch – The Reindeer Stop
November 17, 2019 @ 12:00 pm

-

4:00 pm

$50.00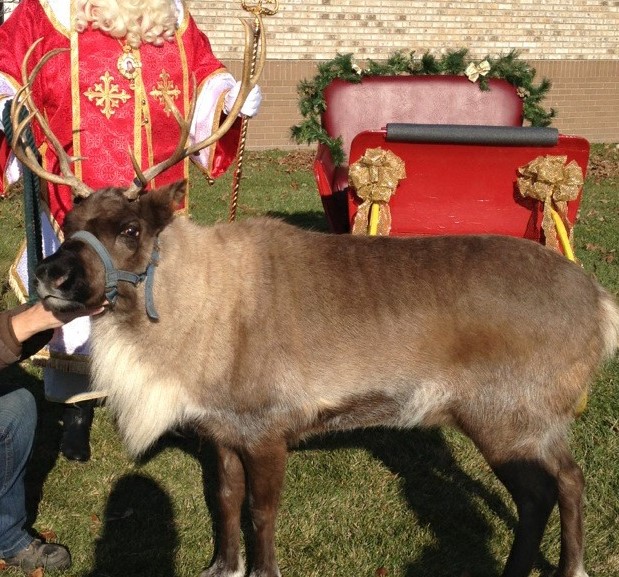 Calling Christmas and animal lovers!
Imagine your family experience and memory photo taken in a magical moment.
On November 17th, 2019, have a picture taken with you, your family and our reindeer and sleigh for your Christmas sharing this year.
Asher Photography will be at Shining Star Ranch – The Reindeer Stop for Picture's with Santa's Reindeer on 11/17/2019 to take your photo and you will have a choice of how you would like to receive your photo memory for Christmas 2019.
This is a mini session event with a charge of $50 (Cash please) for a 15 minute photo session event with the reindeer and sleigh. Asher Photography  will also have a print package and if you want the digital file that is possible for a fee.
Call Shining Star Ranch at 517-223-9437 to schedule your appointment time or send a request with your contact information and phone to info@reindeerstop.com and we will schedule your time and return a confirmation. Limited appointments will be available from 12:00 pm – 4:00 pm, every 15 minutes. Directions will be given at confirmation.
Notes to remember for a successful FUN event:
1) These are outside photos and it will be necessary to dress accordingly.
2) Your patience with the animals, those before and after you and the event weather is appreciated.
3) If weather is very uncooperative, the photography will be done inside a barn cover. BUT, let's all pray for a good photography day!
4) This is an event with a low sitting fee as a cash event. We hope to keep the cost low for you, so please plan to pay as you arrive.
AND after your photography session, spend a moment to grab a free donut (brought fresh from Munsell Farms) and enjoy a hot chocolate, too.
Have fun dressing festive, though warm.
And enjoy your holiday fun!
Warm wishes, enjoy the simple moments,
Judy and Joe