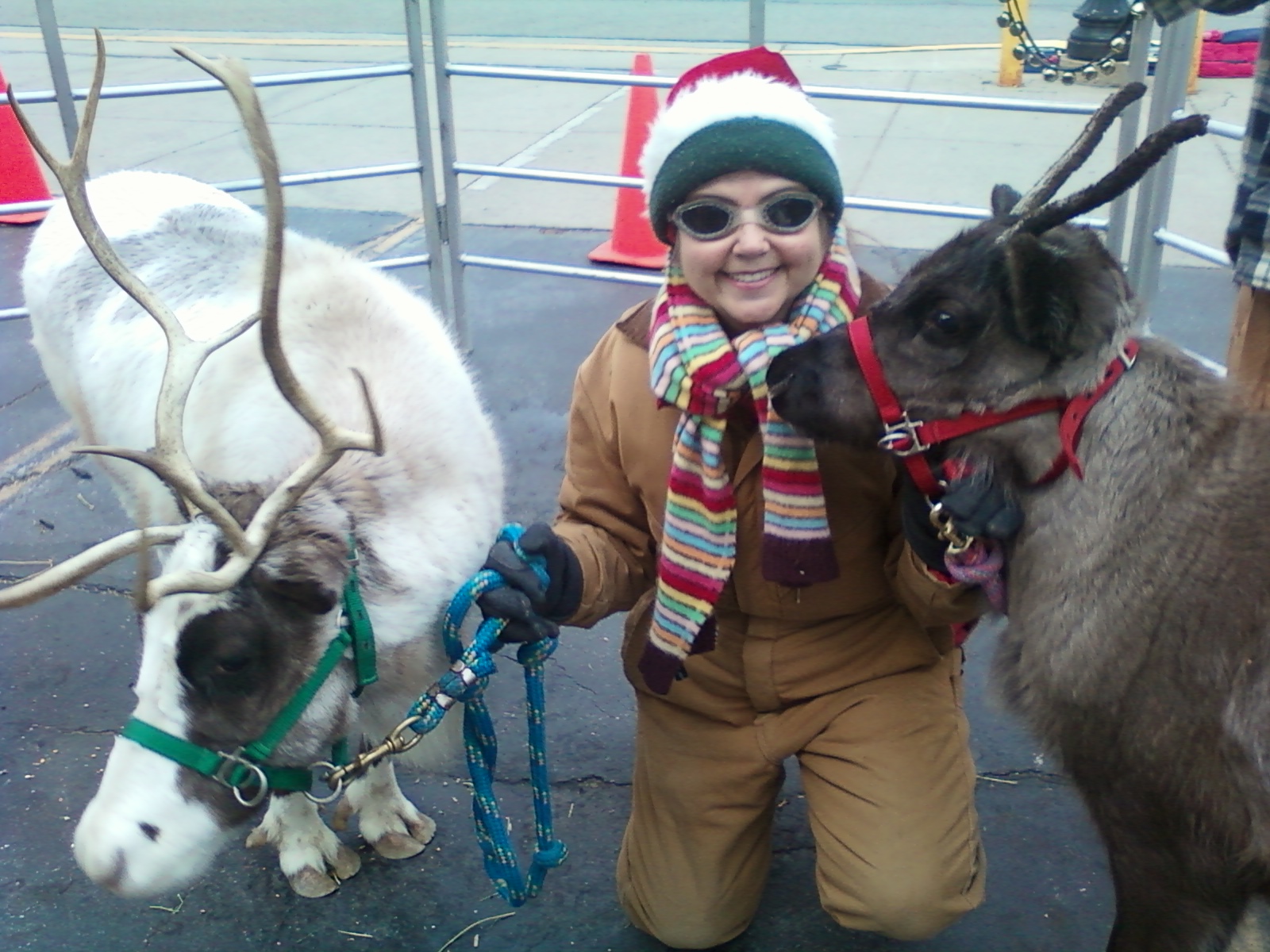 Visit our reindeer at the Fantasy of Lights Christmas Alley on 11/23/2018
This time of year two of our reindeer, Snowflake and Passion, will be at Fantasy of Lights Christmas Alley in Howell, MI. Santa will be having our Shining Star Ranch reindeer at the event during his visit. It is a perfect way to lighten up after the hectic Black Friday. What better way to begin the Christmas season festivities, than with a free admission event.
Howell Chamber of Commerce will have various vendors that will be sharing and selling their items at this event. You may take your pictures with Santa on our sleigh on Christmas Alley, also.
Come bundled up and dressed warm to walk around outside in the Christmas-like weather. Then, you can stop at the reindeer corral for a visit. As you line up to see Santa, you watch the reindeer, too. They would love to come up to you and photobomb behind the family or just the 'little' ones. But, don't forget the 'older' kids picture. You may even get lucky and have a reindeer blow you a kiss!
Our handlers can stand and chat about the world of the reindeer. Or you can just watch them and listen to them walk; they really do 'click, click, click.' Watch them as they interact with everyone and wait for their next job that Santa has for them.
You can visit the reindeer at the Fantasy of Lights Christmas Alley, State St., Howell, MI on November 23, 2018 from 3:00 pm – 6:00 pm. For more information about the day, you can visit the Howell Chamber Fantasy of Lights page.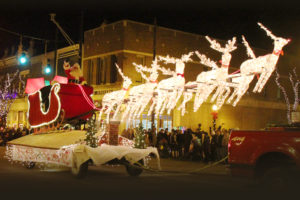 You can always see where the reindeer will be next by visiting our upcoming events page.
If you have an event this season, or the next year, where you would like to plan our reindeer to be available for an exhibit, please contact us.