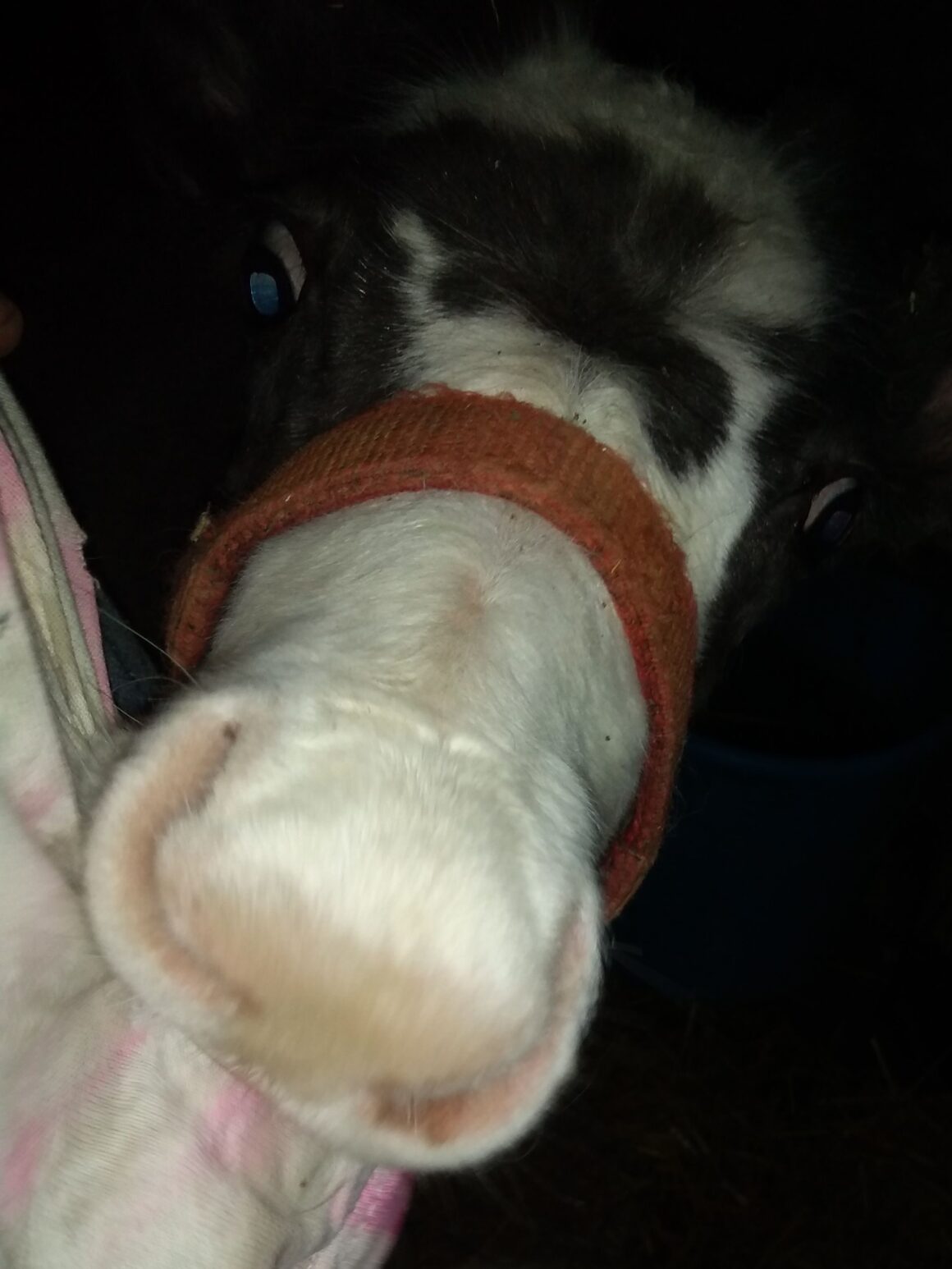 Welcome "Joy" to the Shining Star Ranch, the new live real pinto reindeer.
New to the herd, JOY was born on the farm on May 9, 2019 and is a new real live reindeer pinto female. As a bottle fed calf, she will suck on anything that is fuzzy, even your jacket. Love the fuzzy noses.
She is a friendly little girl that will join Santa's reindeer group to visit everyone this holiday season. She is going to be a star. Her fur is very soft but her antlers are much shorter, since she is only almost six months old.
Come see JOY at our public events. Check out her first photo or her running-to-see-you video at our www.facebook.com/reindeerstop page.